Save Los Angeles County Raceway!
Historical information on the Track, Drag and Land Speed Racing
Gettin' the kids off the streets!
L.A.C.R. has been the home to hundreds of Racing Clubs and Associations for over 40 years. L.A.C.R. has one of the best programs for teaching both young and old drivers the rules of safety not only on the track but the streets as well and we all seem to agree that we like the location right where it is!
Ground Braking in 1964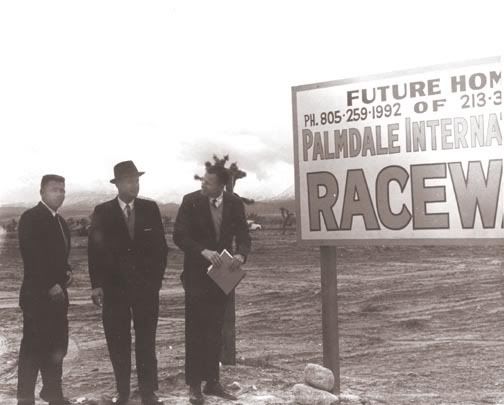 Check out some of the really kewl stuff to check out below!
Early 50's drag racing the SCTA and more!!!!
When ya get to the page as you down load the movie if it starts playing ya might want to pause it for about 5 minutes and then start it, that way you have given the movie a head start and can watch the movie as it's loading.
Enjoy, Moldy
By Bob "Stormy" Byrd / Full Throttle News April 2006 Click here!
Webmaster Moldy Marvin
Copyright 2006/2007 @utomated Entertainment Little Rock CA 93543